ROSL Monthly – January 2017
January 2017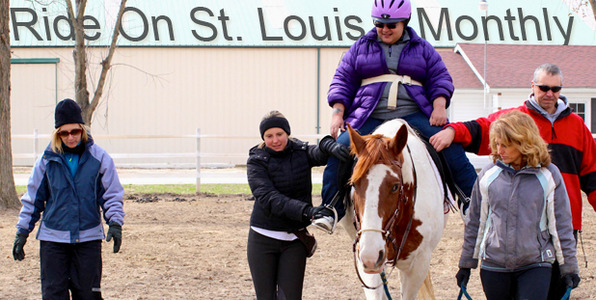 Spring Session Begins April 3rd
2017 is here and we can't wait to do what we do best! During the colder months we sure miss seeing most of our clients, so we are extra excited to begin our full schedule with the start of of Spring Session, Monday, April 3rd, 2017. Spring Session will run for 8 consecutive weeks. *Returning clients, we will be contacting you regarding scheduling in late February. We can't wait to see our spring clients and volunteers!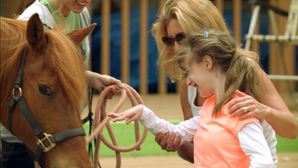 ---
Now Hiring Physical and/or Occupational Therapists
Ride On St. Louis is interviewing part-time or full-time licensed Occupational Therapists and Physical Therapists to evaluate and treat children and adults with neuromuscular disorders using standard concepts, practices, and procedures within the field –experience in equine-assisted therapy and hippotherapy as a treatment strategy preferred.
For position details or to submit your resume please visit rideonstl.org/job-opportunities
---
Sensational Summer Camp
Summer may seem distant, but the sunshine and summer activities will be right around the corner! Are you looking for a unique opportunity for your child this year? Ride On St. Louis's Sensational Summer Camp is the perfect summer activity! This day camp welcomes children with disabilities as well as able-bodied children who are interested in riding and learning about horses in a positive environment! Camp activities include daily horseback riding lessons, horse care, arts & crafts, yoga and a horse-show for friends and family at the end of each week! Sensational Summer Camp operates during July 2017 (early bird pricing and sibling discounts available). Give your child an experience they can thrive from at the Ride On St. Louis Sensational Summer Camp.
Space is limited! Register at www.rideonstl.org/summer-camp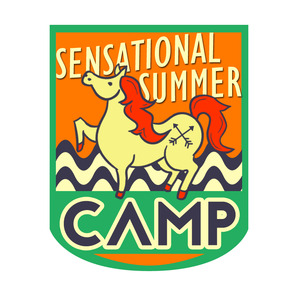 ---
Congratulations to our Volunteer Champions!
Ride On St. Louis has some of the best volunteers around, and many of them participate in the EQUUS Foundation's Champion program. The Champion program, sponsored by Ariat International, was established in 2012 to stimulate and reward volunteerism. 34 ROSL volunteers joined the program and submitted 3160 volunteer hours in 2016. Of those 34 volunteers who participated through EQUUS, 22 reached Champion status by logging 24 volunteer hours or more. Those who reached Champion status were entered into quarterly drawings to receive a pair of Ariat boots.
In last quarters's drawing, ROSL volunteer Tracey Talley was randomly selected to win a pair of boots! "These hard-working horse lovers are so grateful to receive the Ariat boots and the recognition for the essential work they are performing at equine charities across the United States," said Lynn Coakley, EQUUS Foundation President. Read the story about Tracey here.
Ride On St. Louis thanks and congratulates all of our 2016 Champions for their dedication, service and commitment to helping horses help humans.
Amanda Arnold Jean Griffard Ken Schatz
Laurie Baan Lauren Hanewinkel Sue Stinehart
John Bober Mary Beth Kleekamp Tracey Talley
Ross Braun Nancy McLean Raechel Turner
Mary Bucher Olivia Odendahl BriAnn Wassman
Anne Cochran Ron Petersen Carolyn Wildhaber
Connie Evers Kyah Probst
Brian Foster Steve Rademacher
---
We're On Instagram!


Check our new page at instagram.com/rideonstl for beautiful pictures and videos of everything ROSL!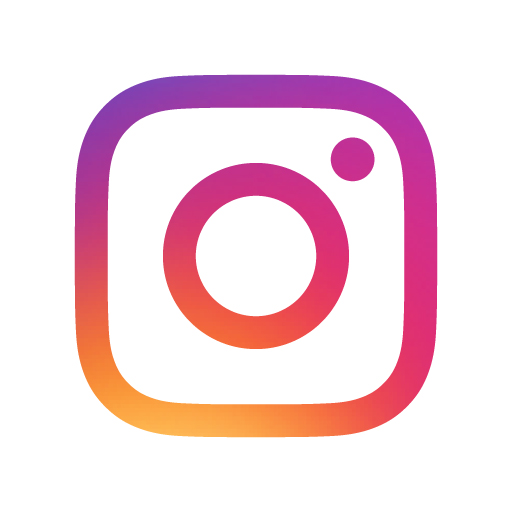 ---


Is a pony on your wish list? Why not adopt a Ride On St. Louis therapy horse this year? Share your love of these beautiful animals and help them help others by adopting today! Starting at $25
Log in to your amazon account at smile.amazon.com and choose Ride On St. Louis as your supported charity! Each time you make a purchase on smile.amazon, Amazon will donate .5% of your total purchase price to ROSL.
Shop on Ebay and earn 1.2% for ROSL! Select Ride On St. Louis to "add to my charities." With ROSL as your supported charity you can shop to support or sell your items to support ROSL. When shopping, just look for the items with the blue/yellow ribbon!
Bring us your aluminum cans, drop off used ink cartridges, shop at smile.amazon.com or use express scripts at Schnucks! You can even help when you search the web with GoodSearch. There are many convenient ways to support ROSL!
ROSL is a participating charity through the Gateway Combined Federal Campaign, #69294, and through the Missouri State Employee Charitable Campaign, #5030.